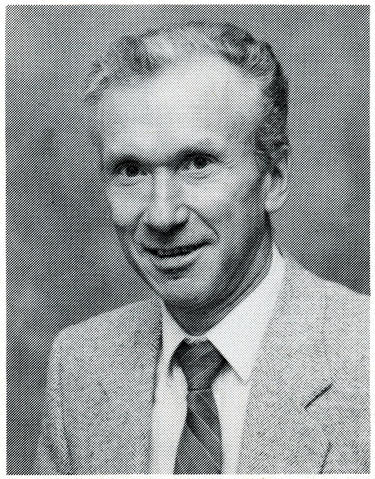 Área de título y declaración de responsabilidad
Tipo general de material
Documento textual
Material gráfico
Objeto
Otra información de título
Título declaración de responsabilidad
Título notas
Fuente del título: Title based on provenance of fonds
Área de edición
Declaración de responsabilidad de edición
Área de detalles específicos de la clase de material
Mención de la escala (cartográfica)
Mención de proyección (cartográfica)
Mención de coordenadas (cartográfica)
Mención de la escala (arquitectónica)
Jurisdicción de emisión y denominación (filatélico)
Área de fechas de creación
Fecha(s)
1955-1986

(Creación)

Creador

Pasko, Stan
Área de descripción física
Descripción física
1 wooden box
0.1 cm of textual records
1 drawing
Área de series editoriales
Título apropiado de las series del editor
Títulos paralelos de serie editorial
Otra información de título de las series editoriales
Declaración de responsabilidad relativa a las series editoriales
Numeración dentro de la serie editorial
Nota en las series editoriales
Área de descripción del archivo
Nombre del productor
(1936-2011)
Historia biográfica
Stan Joseph Pasko was a Professor in the Faculty of Education at Nipissing University. Pasko was born on February 23, 1936 in Fort William, Ontario, the son of John and Anna Pasko. In 1955-1956 he trained to be a teacher at North Bay Teachers' College. After graduation, Pasko taught at elementary schools in Fort William and Kingston, and was a principal in Atikokan, Ontario. During this period he continued his education part time through the University of Western Ontario and the University of Toronto, eventually receiving his Bachelor of Arts, Bachelor of Education, and Master of Arts degrees. He completed his doctorate in Mathematics Education at the University of Ottawa in 1977. From 1974 to 1990, Pasko was a professor in the Faculty of Education at Nipissing University.
In 1974 Pasko returned to North Bay after being hired as an Assistant Professor in the Faculty of Education at Nipissing College. He eventually became an Associate Professor, and remained a faculty member at Nipissing until his retirement in 1990. Pasko died on August 14, 2011 in Thunder Bay, ON.
Historial de custodia
The fonds was in the custody of Stan Pasko until his death in 2011, when it was donated to the Archives.
Alcance y contenido
Fonds contains materials relating to Pasko's time as a student at North Bay Teachers' College in 1955-1956.
Área de notas
Origen del ingreso
Materials donated by Henry Pasko, executor for the estate of Stan Pasko.
Ubicación de los originales
Disponibilidad de otros formatos
Condiciones de uso, reproducción, y publicación
Instrumentos de descripción
Nota general
The image linked to this description (stan_pasko_1989.jpg) is a portrait of Stan Pasko from the 1989 Nipissing University College yearbook, page 17.
Identificador/es alternativo(os)
Puntos de acceso
Puntos de acceso por materia
Puntos de acceso por lugar
Puntos de acceso por autoridad
Área de control
Identificador de registro de descripción
Identificador de la institución
Nipissing University and Canadore College Archives and Special Collections
Reglas o convenciones
Rules for Archival Description (2008)
Fechas de creación, revisión o eliminación
Created November 14, 2014 by Peter Houston
Escritura de la descripción
Objeto digital metadatos
Tamaño del archivo
610.4 KiB
Cargado
13 de enero de 2015 16:10
Objeto digital (Ejemplar original), área de permisos
Objeto digital (Referencia), área de permisos
Objeto digital (Miniatura), área de permisos