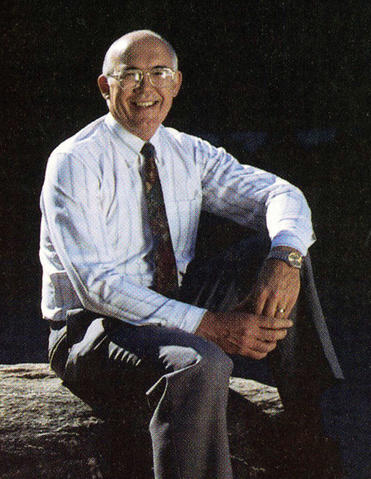 Área de título y declaración de responsabilidad
Otra información de título
Título declaración de responsabilidad
Título notas
Fuente del título: Title supplied based on provenance of fonds
Código de referencia
CA ON00408 F052
Área de edición
Declaración de responsabilidad de edición
Área de detalles específicos de la clase de material
Mención de la escala (cartográfica)
Mención de proyección (cartográfica)
Mención de coordenadas (cartográfica)
Mención de la escala (arquitectónica)
Jurisdicción de emisión y denominación (filatélico)
Área de fechas de creación
Fecha(s)
1987-2000

(Creación)

Creador
Área de descripción física
Descripción física
11.6 cm of textual records
Área de series editoriales
Título apropiado de las series del editor
Títulos paralelos de serie editorial
Otra información de título de las series editoriales
Declaración de responsabilidad relativa a las series editoriales
Numeración dentro de la serie editorial
Nota en las series editoriales
Área de descripción del archivo
Nombre del productor
([19--]-)
Historia biográfica
Jack Jones is a Professor Emeritus of Nipissing University. After teaching for nearly 20 years at Canadian Forces Base North Bay, Jones joined Nipissing University College's Faculty of Education in 1984. As International Liaison Officer, he was heavily involved in teacher education projects in the Caribbean islands of Anguilla and Montserrat in the late 1980s and the 1990s. Jones retired in 2000 and was designated a Professor Emeritus of Nipissing University in 2012.
Historial de custodia
Custodial history is unknown.
Alcance y contenido
Fonds documents Jack Jones' involvement in a series of teacher education projects in Anguilla and Montserrat that Nipissing University conducted with partners including the ministries of education of Anguilla and Montserrat, the Association of Universities and Colleges of Canada (AUCC), and the Canadian International Development Agency (CIDA). Responding to a lack of professional development opportunities for teachers in the Caribbean islands of Anguilla and Montserrat, the early projects provided teacher training workshops while later projects aimed to establish on-site teacher training processes in cooperation with the University of the West Indies. Jones played various roles in the projects, acting as an instructor, international liaison officer, and project director.
Área de notas
Ubicación de los originales
Disponibilidad de otros formatos
Restricciones de acceso
Some files are restricted. Please see lower level descriptions for more details.
Condiciones de uso, reproducción, y publicación
Instrumentos de descripción
Nota general
The photograph linked to this description is a detail of a portrait of Jack Jones that was published in a Nipissing Review article entitled "Award highlights alumni achievements" (Fall 2000, page 26).
Identificador/es alternativo(os)
Puntos de acceso
Puntos de acceso por materia
Puntos de acceso por lugar
Puntos de acceso por autoridad
Área de control
Identificador de registro de descripción
Identificador de la institución
Nipissing University and Canadore College Archives and Special Collections
Fechas de creación, revisión o eliminación
Created March 17, 2016 by Peter Houston
Escritura de la descripción
Objeto digital (Ejemplar original), área de permisos
Objeto digital (Referencia), área de permisos
Objeto digital (Miniatura), área de permisos